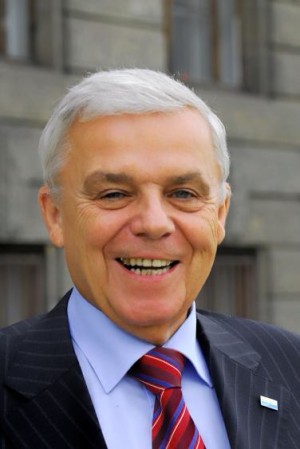 Karel Dobeš

Karel Dobeš, born in 1946, is currently the Government Commissioner for Cooperation with the European Satellite Navigation Agency GSA and, since June 2017, the Government Commissioner for the Czech Republic's candidacy for the seat of the European Banking Authority EBA.

He graduated in measurement and control engineering from technical school and studied communications engineering at the Technical University in Prague for two years. In 1969 he left (fled) Czechoslovakia. From 1970 to 1975 he studied computer technology and computer science at the Technical University of Munich.

In 1975 he founded his own engineering office in Munich and worked on many IT and space projects in Germany and Europe. Until his return to Prague in 2006, he was managing director and owner of the Qualitas office in Wessling.

In 2006, the Czech government appointed him as the government representative of the Czech candidacy for the seat of the European Agency for Navigation Systems GSA/Galileo. After the successful relocation of the GSA Agency to Prague in 2012, he was appointed Government Commissioner for Cooperation with the GSA Agency.

He was instrumental in the Czech Republic's accession to the European Space Agency (ESA) in 2008 until September 2017, where he served as Head of the Czech Delegation to ESA.

In February 2014, he became State Secretary for Aerospace, ITS, ICT, Research and Development, Strategy and Transport Management at the Czech Ministry of Transport.

By virtue of his office, he was appointed Chairman of the Steering Committee of Czech Railways, Chairman of the Supervisory Board of Air Traffic Control (ATC) and Chairman of the Supervisory Board of the Transport Research Centre (CDV). He left office in the spring of 2015.

16 years ago, he founded the Association of Small and Medium-Sized Enterprises and Craftsmen, where he still holds the office of Vice-President.

For more than 30 years, he has been a member of the board of OWWF Bavaria, at times also as head of the Czech Republic section.